Instagram is a great way to show off your life and get in contact with people all over the world. There are over 1 billion monthly active Instagram users who post photos and videos every day. But don't worry, we have compiled seven best practices on how to get your first 1000 followers on Instagram, you'll be well on your way! With Instant vIral. Instagram has become one of the best avenues for increasing brand awareness and reaching new potential customers or clients for many entrepreneurs. But the fact is, the more active targeted followers you have, the more you can sell. But growing followers on Instagram is not so easy a task as it seems.
7 best ways to get your first 1000 followers on Instagram
Create an Instagram Profile bio like an expert?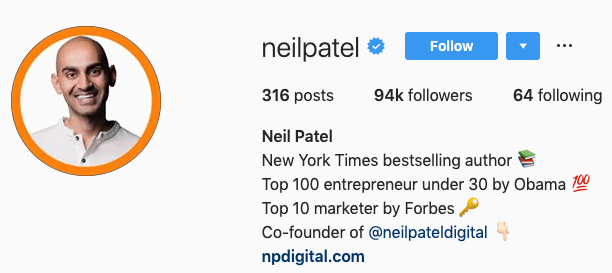 You are just one click away from building a solid following of people who love what you have to say. Your potential follower's eyes go straight for your profile, and they'll only stay there as long as it takes for them to get an idea about how knowledgeable. So, put effort into writing the profile bio with proper optimization!
Get a high-quality profile image.
Write about your expertise with a few emojis.
Remember, your profile reflects your expertise by which they decide whether they will follow you or not.
Create engaging content:
People consume content on Instagram. The more informative posts you have, the better your chances for engagement and followers will be! So try creating pieces of work on which your audience would like to engage. Here are some of the post types that would force your audience to share, like, comments:
Create polls
Ask questions
Ask to share your audience experiences.
Connect with your network:
Reach those first few hundred followers with a strategy that is sure to work! Why not start by following friends, family, and coworkers? They will most likely follow you back. Perhaps even recommend your page/account so their friends can see what great content they like on social media or at least give it some love too 🙂 Try to go through all of the people in your contact list (Facebook & phone) to connect with them.
Look for your audience:
The next step is to find people who share your passion.
Go through the hashtags that are relevant for your business and start following users with a large number of followers, say over 100k. These will most likely be industry leaders in their field which you can then tap into down the road when they post something or refer others to join them on Instagram! Another way to gain exposure is by going through other similar accounts (in photography if your account focuses on travel let's say) and follow those users too 🙂 Don't forget about local groups where you live either, chances are great someone from there might even know an influencer who could help spread the word about what you do!
Maintain consistency:
"I've been posting on Instagram for a while now, and I can honestly say that the more you post the better your following becomes. The key to successful marketing is consistency. If you're not consistent in what you do, people will stop paying attention." "It's important to keep up with trends in social media because it's changing all the time. For example, Facebook recently decided to change their algorithm so that posts from businesses or brands are no longer shown as much in News Feeds." "If you want followers to see your posts regularly then make sure they know when they can expect new stuff by posting consistently." "If you don't post at least three times per week, consider yourself lucky if someone even sees one of your posts."
Engage with your audience:
Engaging with both your and other audience is one of the best ways to gain followers with the Instant viral. If your audience likes what you're saying, they'll want to follow you. Once someone follows you, make sure that you are following them back then keep up with any comments or posts that might be directed towards your account.